Monday, Tuesday, Thursday, Friday and Sunday, from 13:00 to 14:00
Thru the Bible with Dr. J. Vernon McGee
On Pastor Sean Condran Office Live 24/7 Radio Station Weekdays
at 1:00 P.M. to 2:00 P.M. EST and also on Sundays at 1:00 P.M. to 2:00 P.M.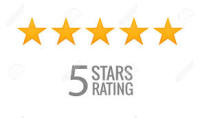 Meet Dr. J. Vernon McGee:
"There is a brotherhood within the body of believers, and the Lord Jesus Christ is the common denominator."
Dr. J. Vernon McGee was an active participant in this radio ministry for 47 exciting years. When his health began to fail, plans were made to see that the Bible study program continued long after his homegoing. The message would remain the same and the "voice" of Thru the Bible Radio would continue to be Dr. McGee, through the use of the previously recorded five-year program.
After our Savior called Dr. McGee home in December of 1988, the program's reach continued to grow. Today, Thru the Bible is a worldwide ministry airing on more than 800 stations in the U.S. and Canada, and it's heard in more than 100 languages and dialects around the world. The mission is simple and it's same one Dr. McGee himself embraced: To take the whole Word to the whole world.
The continued success of Thru the Bible—even after the death of its founder—gives testimony to God's blessing. The ministry is supported entirely by the fervent prayers and faithful giving of its wonderful listeners, and the plan is to keep sending the Word out as long as God allows.
The theme verse of Thru the Bible is Revelation 3:8: "I know thy works: behold, I have set before thee an open door, and no man can shut it: for thou hast a little strength, and hast kept my word, and hast not denied my name."
​

To learn more about the ministry, visit www.ttb.org.
​​​​​
Thru the Bible with Dr. J. Vernon McGee
Will Air on Pastor Sean Condran Office Radio Station Weekdays at 1:00 P.M. to 2:00 P.M. EST and also on Sundays at 1:00 P.M. to 2:00 P.M. … here on www.pastorseancondranoffice.org/radio.

EPISODE DESCRIPTION:(Coming Soon)