The Voice of the Martyrs Hosted by Todd Nettleton
On Pastor Sean Condran Office Live 24/7 Radio Station ​Sundays at
5:00 P.M. to 5:30 P.M. EST and ​Weekdays will be added periodically
throughout the day on our talk shows.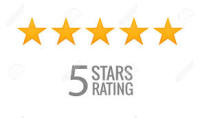 About The Voice of the Martyrs Hosted by Todd Nettleton
For more than 50 years, The Voice of the Martyrs has been dedicated to assisting persecuted Christians worldwide. Founded in 1967, The Voice of the Martyrs is a non-profit, inter-denominational Christian organization. Its mission is "to serve persecuted Christians worldwide, offering practical and spiritual assistance and leading other members of Christ into fellowship with them."
​
In the 25-minute weekend program, VOM Radio, Todd Nettleton interviews courageous Christians who serve and live in countries and communities where the Gospel is violently opposed, if not banned all together. Todd also welcomes some of these same guests to Voice of the Martyrs headquarters in Oklahoma for interviews in the VOM Radio studio. These brave believers share their stories with joy and tears, conviction and compassion as they demonstrate the transforming power of Jesus Christ!
In October 2016, VOM Radio launched its daily, 1-minute program, featuring powerful, but brief stories of these inspiring men and women on the frontlines. Their stories call listeners to prayer, while offering encouragement for what God is doing around the world. Despite government oppression and terrorism, the Gospel is crossing borders and changing lives.

In addition to its radio ministry, The Voice of the Martyrs also serves to educate individuals and governments about Christian persecution worldwide. The PrisonerAlert program produces a newsletter, encourages advocacy, and provides individuals the opportunity to personally pray for and write to prisoners around the world.
The Voice of the Martyrs Pray Today app provides guidance on how to pray powerful, specific prayers for our persecuted brothers and sisters around the world. On a daily basis, one new prayer request is provided for a specific people group. On the app, you can also keep apprised of the current regional circumstances for all 68 restricted, hostile and monitored countries.

​To learn more about the ministry, visit www.persecution.com.
​
The weekend and daily VOM Radio broadcasts are available via Amb-OS and FTP download. To add the program to your station's lineup, fill out the online sign-up form on the right, or visit our contact page.